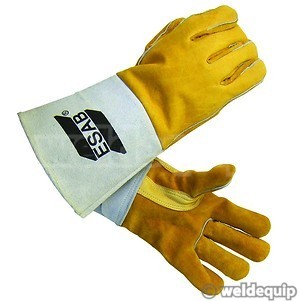 Professional MIG Gauntlets
ESAB Heavy Duty EXL Gauntlets
Fast, low cost delivery
Sorry, this product has sold out.
Superior quality MIG gauntlets from ESAB with a padded, soft grain leather back to withstand high reflective heat. Reinforced thumb & threefold kevlar stitching to resist hard mechanical stress.

Welding not only generates heat and sparks but also UV and IR radiation, so it is critical to ensure that all exposed skin is protected with suitable protective clothing.
Also Consider
There are no items in your shopping cart