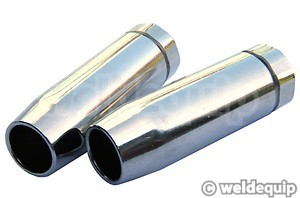 Clarke Hobby MIG Torch Gas Shrouds
Screw-on, insulated gas shrouds
Pack of 2
*Please note that these shrouds only fit the smaller Clarke machine range excluding the new 145/152/180/196 Models listed here. For larger models 160T/TE/TM and 165TE/TEM use these parts.
Suitable for Clarke hobby MIGs up to (and including) the 160EN model.
45mm long, self insulated, supplied in a pack of 2.
*For other makes of hobby welder that use the shorter 37mm shrouds see SIP Shrouds.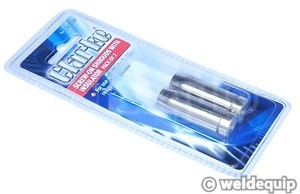 There are no items in your shopping cart