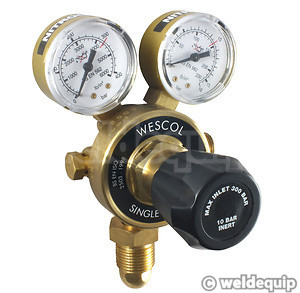 Nitrogen Gas Regulator
Wescol Single Stage 2 Gauge
Purging & Pressure Testing etc.
0-10 Bar Output
Premium Quality British Made
Guaranteed Safe!
Single Stage 2 gauge Nitrogen gas regulator suitable for purging & pressure testing up to 10 Bar maximum.
Twin pressure gauges showing cylinder contents and output pressure, calibrated in Psi & Bar.
Standard 5/8" Bsp right hand gas cylinder connection
3/8" Bsp right hand gas hose connection
300 Bar maximum inlet pressure
0-10 Bar maximum outlet pressure
BS EN ISO 2503
Also See
High Pressure Nitrogen Regulator for applications above 10 Bar output pressure.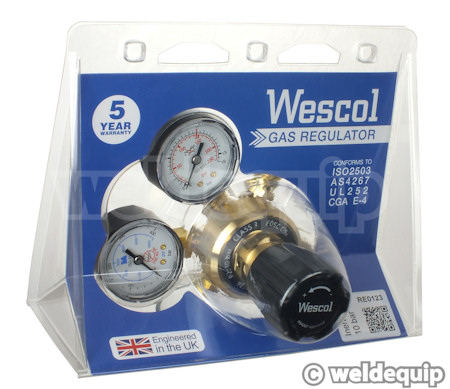 There are no items in your shopping cart