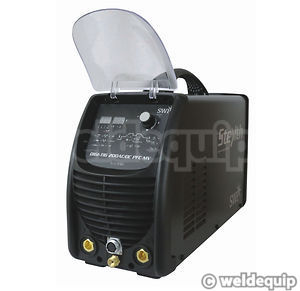 SWP Stealth Digi-TIG 200 AC/DC Pulse Inverter TIG Welder
200Amp AC/DC TIG Inverter Multi-Voltage 230v/110v
Fully featured with Multi AC Waveforms
Complete Package including Gas Regulator, Arc Leads, TIG Torch & Torch Spares Set
3 Year Parts & Labour Warranty
£ 829 (inc VAT)

SWP Digi-TIG 200PD AC/DC Digital Inverter Package
£829
(inc VAT)
Sorry, this product has sold out.

SWP Stealth Foot Pedal
£119
(inc VAT)
Part No.9826H Also fits Digi-TIG 180DC & Digi-TIG 320 AC/DC models
Sorry, this product has sold out.

Pro-Grip™ TIG Torch Upgrade WP9 12.5Ft
£85.65
(inc VAT)
For very fine applications up to 125 Amp DC, 100 Amp AC. Fitted Amphenol plug for trigger
New version Stealth Digi-TIG 200 AC/DC from Specialised Welding Products is a feature rich set supported with an excellent 3 year parts & labour warranty.
All the bells & whistles have been included in a much more compact and lightweight (15kg) unit. Single dial control for adjustment & storage of all parameters on it's uncluttered digital panel, protected with a flip down dust shield.
200 Amps maximum output will give you that edge when welding Aluminium compared to lower power machines and Duty Cycles are an impressive 60% @ 200 Amps and 100% @ 155 Amps, measured at 40oC.
Ideal for home workshops, maintenance & general light duty fabrication it's multi-voltage input also allows it to be used from 110v supplies.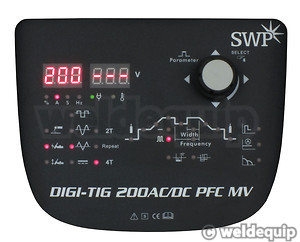 Key Features
Digitally controlled for superior performance over standard Analog models
AC TIG, AC Pulse TIG for Aluminium & Alloys. DC TIG, DC Pulse TIG for Mild Steel/Stainless Steel etc. AC & DC MMA (Arc)
3 AC Waveform Settings for optimum Arc control. Squarewave, Triangular & Sine wave.
AC Pulse TIG 0.5 - 999Hz
DC Pulse TIG 0.5 - 999Hz
Adjustable AC Frequency Control up to 250Hz
Adjustable AC Balance Control
Single control dial for adjustment and storage of settings
10 programme memory storage for fast recall of individual job settings
PFC - Power Factor Correction for maximum electrical efficiency
Just 15kg Weight
3 Year Parts & Labour Warranty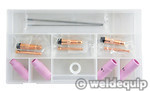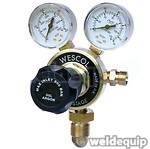 Weldequip Package Includes
Quality Argon Gas Regulator
14 Piece Torch Spares Set in compartment storage case
4 Metre WP17 150 Amp Air-Cooled TIG Torch Assembly fitted with power cable adaptor & zipper cover
3 Metre Earth Lead fitted with 200 amp earth clamp, 35-50mm dinse plug
3 Metre MMA (Arc) Welding Lead
3 Metre Argon Gas Hose
3 Year Parts & Labour warranty cover

Technical Specification
Supply Voltage: 230v (and 110v)
Input Fuse: 16A/25A @ Max
Output Range: 5A – 200A from 230V
Duty Cycle (40C 10 Min): 60% @ 200 Amps, 100% @ 155 Amps on 230V
Dimensions: 492mm L x 189mm W x 350mm H
Weight (machine only): 15kg
Protection/Insulation Class: IP23H
Warranty: 3 Years Parts & Labour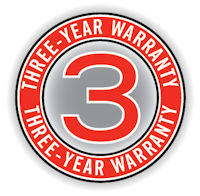 There are no items in your shopping cart