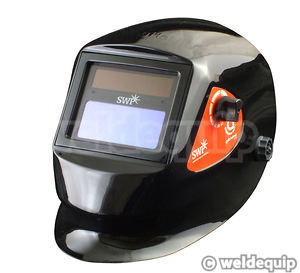 SWP 3037 Auto Darkening Welding Helmet
Variable Shade Control 9-13
Variable Sensitivity & Delay Control
Solar Cell Powered
Sorry, this product has sold out.
Our lowest price ADF (Auto Darkening Filter) welding helmet that meets all the required international safety standards without compromising on features.
All the 'bells & whistles' are included for general MIG & ARC work.
Shade adjustment is fully variable from 9-13EW and internal controls adjust Sensitivity and Delay of the LCD cartridge. The optics are solar cell powered so require no battery changes.
The headgear is comfortable and the lightweight helmet shell is manufactured from impact resistant material, with a gloss coating to resist weld spatter & sparks.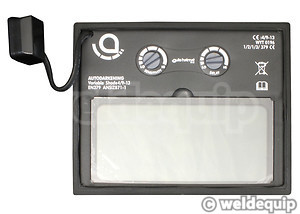 Specifications
Fully Variable Shade Control DIN 9 to 13
Light State Shade 4
Adjustable Sensitivity Control
Adjustable Delay Control
Viewing Area 92 x 42mm
Switching Time 0.0001 Seconds
Weight 480g
Standards: CE, EN379, EN175, ANSI Z87.1

Related Products
There are no items in your shopping cart