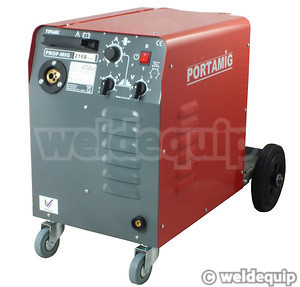 PORTAMIG MIG Welders
186s, 216s and 236s 230v single phase compacts
Built to order in England
Packages including Euro-Torch & Gas Regulator
From £ 669 (inc VAT)

Portamig 186s MIG Welder Package
£669
(inc VAT)

Portamig 216s MIG Welder Package
£719
(inc VAT)

Portamig 236s MIG Welder Package
£788
(inc VAT)
*Please note that these machines are hand built to order so are not usually available immediately. Please email us for any stock availability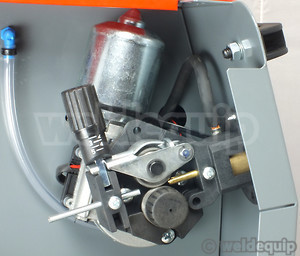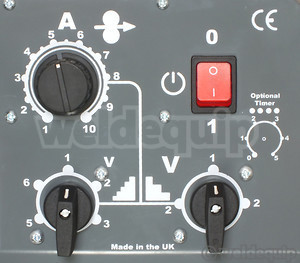 Updated models of the popular Portamig range.
Enhancements include a Capacitor Bank fitted for smoother performance, a higher torque wire feed motor and new front panel layout.
A Smoothing Capacitor Bank is now fitted as standard on our models to provide an even better arc condition, particularly at higher amperages, and silky smooth performance right down to their 15 amps minimum setting; outstanding on thin sheet.
The wire feed motor has been further improved to offer a 40% increase in torque for trouble free wire feeding, with long life brush gear.
Control panel layout has been revised, with quality switch-gear offering 12 voltage settings for fine power adjustment. Wire speed is synchronised to output for easy setting, and electronic Burn-Back Control is built in.
Ideal machines for Automotive, Maintenance & Repair and discerning DIY use, you will find the build quality & performance of these sets much better than the mass market offerings.
Fully supported with spare parts & service for a minimum of 20 years.
Key Features
Smoothing Capacitor Bank now fitted as standard
Silky smooth performance right down to 15 Amps minimum
Traditional Transformer design for easier servicing & long term reliability
Much higher build/component quality than the mass market makers
Industrial quality Wire Drive
Fan cooled, fully copper wound Transformer & Choke
Full size chassis to accept industrial & portable size gas cylinders
2 Year Warranty
Supplied With
Parweld premium Pro-Grip™ Euro-Torch assembly 3 metre
Wescol industrial twin gauge argon gas regulator
Quick-fit earth return lead
Argon gas hose assembly
You will need a refillable Argonmix gas cylinder – Hobbyweld, BOC or similar – suitable PPE and spool of wire to be up & running. 15Kg industrial size wire spools will fit straight on the machine, 5Kg medium size with the supplied adaptor.
Technical Specification:
Portamig 186s
Portamig 216s
Portamig 236s
Amps Range:
15-185
15-215
15-235
Voltage Steps:
12
12
12
Duty Cycle @ 30%
130A
170A
191A
Duty Cycle @ 60%:
90A
120A
135A
Duty Cycle @ 100%
70A
93A
105A
Input Fuse:
16A
20A
25A
Weight:
48kg
55kg
58kg
Dimensions:
580mm high x 360mm wide x 740mm long (excluding rear wheels & handle)

All models can be used from a standard 13 amp household plug up to around 150 Amps (approx.4mm mild steel). Above 150 Amps you will need a heavier duty fuse supply as outlined in the specifications.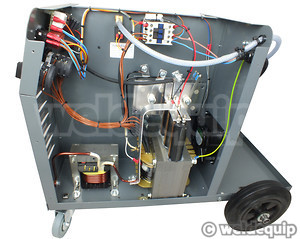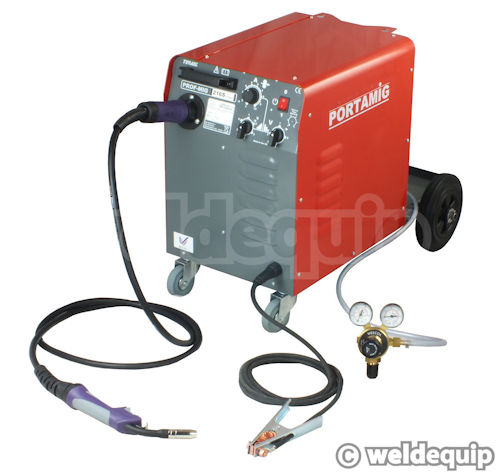 There are no items in your shopping cart