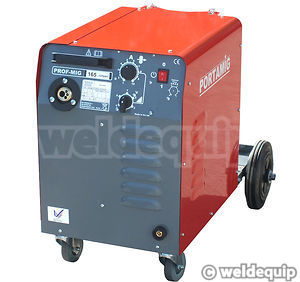 PORTAMIG 165 MIG Welder
15 Amps minimum setting – outstanding for automotive work
160 Amps maximum from a 13 amp household supply
Traditional transformer design for easy servicing & long term reliability
Built to order in England
Package including Euro-Torch & Gas Regulator
£ 539 (inc VAT)

Portamig 165 MIG Welder Package
£539
(inc VAT)
Includes 3 metre euro-torch & industrial argon gas regulator

Electronic Spot-Weld Timer Fitted
£39
(inc VAT)
For exact, repeat spot/plug weld results (1 – 5 second timer)
*Please note that these machines are hand built to order by a bespoke lower volume British manufacturer and there will be a delay in delivery from the date of order. Build times do vary and are currently around 10 - 14 working days. We will contact you upon completion of your machine to arrange a suitable delivery day.
A new addition to the popular Portamig range, the 165 model will operate at full tilt from a standard 13 amp household plug without any dramas blowing fuses.
160 amps maximum output is good for 4-5mm mild steel, and the 15 amps minimum setting gives outstanding results on very thin sheet.
Housed in the same quality cabinet & chassis as the larger models, sharing many of the same components, the 165 is an ideal choice for automotive workshops and discerning DIY'ers.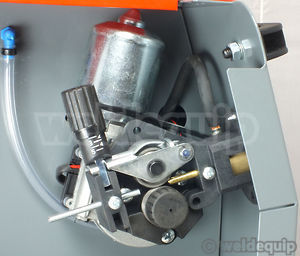 Key Features
15 to 160 Amps from a standard 13 amp household supply
Traditional Transformer design for easier servicing & long term reliability
Much higher build/component quality than the mass market makers
Industrial quality Wire Drive
Fully copper wound Transformer & Choke
Full size chassis to accept industrial & portable size gas cylinders
Supplied With
3 Metre quick-fit Euro Torch - Type 15
Industrial twin gauge argon gas regulator - standard fitting for portable & industrial gas cylinders
Quick-fit earth return lead
Argon gas hose assembly
5Kg wire spool adaptor kit
You will need a refillable Argonmix gas cylinder - Hobbyweld, BOC or similar - suitable PPE and spool of wire to be up & running. 15Kg industrial size wire spools will fit straight on the machine, 5Kg medium size with the supplied adaptor.
Technical Specification
Amps Range: 15 - 160A
Input Fuse: 13 Amp 230v
Voltage Steps: 6
Wire Sizes: 0.6/0.8mm 5Kg or 15Kg spool sizes
Duty Cycle @100%: 60A
Duty Cycle @60%: 75A
Duty Cycle @35%: 100A
Weight: 40Kg
Dimensions: 530mm H x 740mm L x 360mm W (+ extra 65mm each side for rear wheels)
Standards of Conformance: All
Warranty: 12 Months