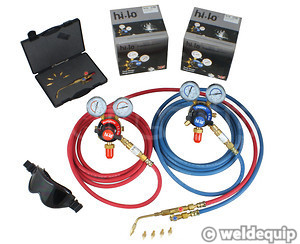 Model O Microset Workshop Pro
For extremely fine brazing & welding applications
Lead burning/welding, model engineering, jewellery etc.
Multi-Stage gas regulators for precision flame control
Highest quality Sheffield made equipment
Sorry, this product has sold out.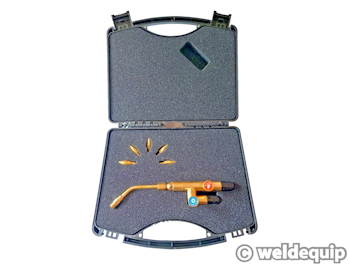 Model O micro torch coupled with FabMaster Elite multi-stage gas regulators for a perfectly stable, pin-point flame; this set is designed for extremely fine welding & brazing applications from 0.5 - 1.5mm, using Oxy/Acetylene gases.
Gas regulator connections are 5/8"BSP RH for Oxygen & 5/8"BSP LH for Acetylene and are suitable for use with all types & sizes of UK standard Oxy/Acetylene gas cylinders.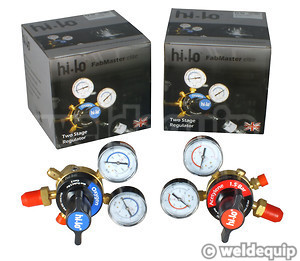 Supplied with
Model O Microset torch in fitted case with 5 nozzles
FabMaster Elite Multi-Stage 2 gauge Oxygen gas regulator 0-5 bar
FabMaster Elite Multi-Stage 2 gauge Acetylene gas regulator 0-1.5 bar
Regulator mounted Flashback Arrestor for Oxygen
Regulator mounted Flashback Arrestor for Acetylene
Quality factory fitted hose set with 1/4" BSP safety valves -5 metre long x 6mm bore
Safety goggles
There are no items in your shopping cart