We are currently closed for the February Half-Term and will be accepting orders again from Monday 18th Feb.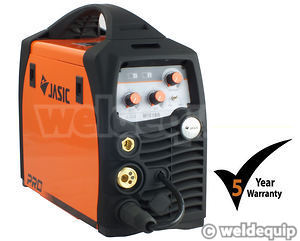 Jasic PRO MIG 160 - PRO MIG 200 Multi Process MIG/MMA Inverter
Very nice quality IGBT Inverter MIG systems from Wilkinson Star
Industry beating 5 year warranty
10 – 160 Amps or 10 – 200 Amps 230v Single Phase MIG + MMA
Just 12.5Kg weight so perfect for Site, Maintenance or Workshop use
Euro-Torch connection, Gas or Gas-Less operation, industrial Wire Feed assembly
Package including MIG Torch & Gas Regulator
From £ 740 (inc VAT)
These machines are a cut above all the cheaper Inverter MIG systems on the market and just as good as some of the more expensive stuff around (Jasic make some of them!). Build quality, component quality & performance is excellent. Fully supported throughout the UK & Ireland by Wilkinson Star.
Key Features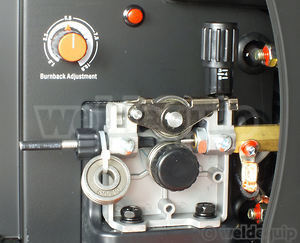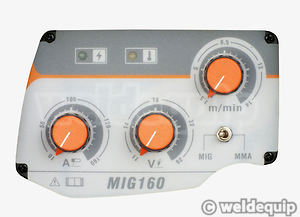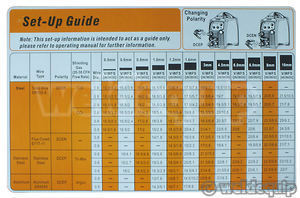 Euro-Torch connection for rapid servicing/replacement and low cost, industry standard front-end parts
Adaptive Arc-Force for a reliable, stable arc when using long extension leads
Generator friendly
Single PCB construction for easy testing & servicing with Air Channel design for maximum reliability
Industry leading 5 Year Warranty Cover & support from Wilkinson Star
Wire Feed and Control
Both the 160 and the 200 are fitted with an industrial wire feed unit for smooth, trouble free feeding of wire diameters 0.6 – 1.0mm.
Fully adjustable Burn-Back Control is included for optimum arc starts & a spare feed roller is included.
The control panel is simply laid out with a toggle switch to swap between MIG or MMA modes with nice, positive adjustment dials for setting Volts, Wire Feed & Amps. Automatic Hot Start is built in when using MMA mode.
The arc condition in both MIG & MMA is lovely & smooth throughout their range.
A handy settings guide is included on the drop down wire feed compartment door so you can achieve spot-on results on any given material thickness/wire/gas combination.
Supplied With
3 Metre Euro-Torch Assembly Type 15
3 Metre Earth Lead fitted with 200 amp earth clamp, 35-50mm dinse plug
Quality Argon Gas Regulator 2 gauge
3 Metre Argon Gas Hose with quick release machine coupling
5 year warranty cover
Technical Specification
Jasic PRO MIG 160
Jasic PRO MIG 200
Amps Range
10 – 160
10 – 200
Voltage Range:
11 – 26
11 – 28
Duty Cycle @ 40C:
160A @ 35%
95A @ 100%
200A @ 35%
118A @ 100%
Input Voltage:
230v
230v
Input Power:
7.1 kVA
9.4 kVA
Input Fuse @ Max:
16 Amp
20 Amp
Wire Spool Size:
5Kg
5Kg
Weight:
12.5Kg
12.5Kg
Dimensions:
485x185x370mm
485x185x370mm
Protection/Insulation Class:
IP21S/F
Standards of Conformance:
ALL