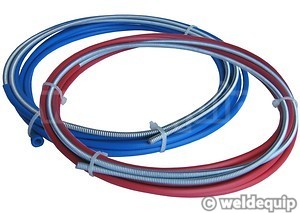 Euro Connection MIG Welding Torch Liners
Replacement often cures wire feed problems
Suitable for most Binzel ® style Euro-Torches
For 0.6mm to 1.2mm hard wires
3 & 4 metre lengths available
From £ 7.65 (inc VAT)
A blocked MIG torch lining can very often be the cause of annoying wire feed problems with your machine. Copper particles from the coating of the MIG wire, surface rust & general workshop dust can soon cause blockages and start to cause problematic wire feed.
Inexpensive and easy to fit, the liner should be replaced periodically to ensure a smooth wire feed.
OEM quality parts fully compatible with most Binzel ® style Euro-Torches.

Surface rust on the MIG welding wire is a major cause of torch liner blockages resulting in wire feed problems. If you are replacing the torch liner you should also replace the welding wire if it shows any amount of surface rust.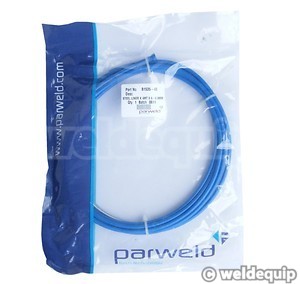 There are no items in your shopping cart