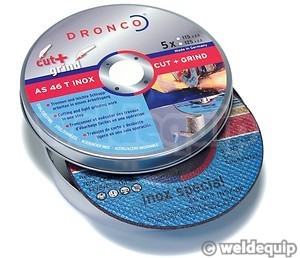 Cut + Grind - AS 46T Inox Combi-Discs
Cutting & Grinding with the same disc!
Manufactured in Germany by Dronco
115mm (4 1/2") 22mm Bore
Supplied in a metal case containing 5 discs
Fast, low cost delivery
The first multipurpose abrasive disc that you can use for both cutting and grinding.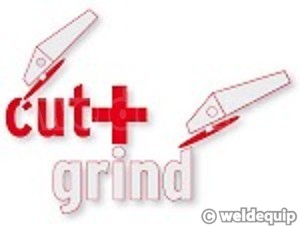 With the same cutting speed as a standard 2.5mm cutting disc you can also immediately use the disc for de-burring and grinding, without changing the disc.
No need to purchase different discs
No time consuming disc changes required
Cutting and light grinding work in one step
Suitable for steel and stainless steel
Supplied in a steel storage tin containing 5 discs 115mm x 2.5mm.
There are no items in your shopping cart